People Looking For a Boat To Rent
Long term Narrow Boat Rental

Also make sure you are on our
mailing list
to be advised when boats might get advertised
See the People looking for a boat to rent below
This is a new service created November 2021.

Please feel free to be the first to list yourself as a potential tenant below from the page here
Advertising is FREE
---
I am Looking for a boat to rent:-
82/01/22

I am looking to rent a narrowboat at least for 6 month preferably longer, I am reliable trustworthy and competent. I have lived aboard before and it was the most rewarding, challenging and amazing experience, I learnt a lot about myself, did things I never thought I could, gained courage and became more considerate of the so many things not least our wonderful environment. I made many new friends along the way and felt became part a very special community and group of people. One day I am hoping to buy one day before I get to old. Currently I would want to be based in and around Surrey area as I am full time caring for my elderly parents in Byfleet. I would considered a mooring but have continuously cruised previously.

jackielyn.rhodes@gmail.com or mobile 07379 127759.

---
I am Looking for a boat to rent:-
12/01/22
I am looking for boat to rent on a long term permanent mooring in the Bedfordshire area for myself and 7 cats. I would like the mooring to have an attached garden/ allotment area please. Looking to start rental at the end of March 22.
---
I am Looking for a boat to rent:-
10/01/22
I am looking to rent a boat to live on for approx 6 months, close to Daventry Northamptonshire, for myself and my son of 19 when he stays with me, Don't mind if it's in a marina or in the countryside, if you have anything please get in touch with me

Dave 07989036687.

---
I am Looking for a boat to rent:-
10/12/21

Mobile 07704 523107.
I am looking at retiring in a few years and would like to check out the quirks of living on a narrowboat in the Derbyshire area. As I live and still work in the area. If it works then I will buy my own.
---
I am Looking for a boat to rent:-
30/11/21

Hi, I'm looking to spend some time living on a boat as research before buying one, anything from a couple of weeks to a month. I have done day-boating and steered / turned fine but never been in sole charge of a boat or done a lock, so I accept that I need to be cautious, and maybe stay close to a home mooring except when I have a visitor with experience of locks.
I'm in the North West of England and would need to get to the boat on public transport. No pets, non-smoker; references and more info available on request. Thank you!

Sally 07719944612

---
I am Looking for a boat to rent:-
25/10/21
I am looking at a long term rental of ± 1 to 2 years for my wife and I, we are not sure where we would like to be based and are only moving to the UK from RSA in April 2022. We would like 2+2 berth and could afford ± £1,250.00 per month.


Keith Olver keitholver@gmail.com
---
I am Looking for a boat to rent:-

25/10/21 -
I am looking for a narrow boat, wide beam or dutch barge for rent over the winter period and possibly for longer. Preferably with mooring in East Midlands, Trent, Ouse catchment area but will consider any areas and can arrange a mooring if required. Thank you. 07880941632 van@monte-carlo.mc

---
I am Looking for a boat to rent:-
25/10/21
My wife and I want a slower pace of life and would be very happy living on a bot either narrow boat or wide beam. I am a retired seafarer after 20 years finishing as bosun on my last ship hoping for the best outcome
---
I am Looking for a boat to rent:-
I am Looking for a boat to rent:-
25/10/21
Kate 07539 215155
Two small, housetrained dogs. Seeking a boat for long term rent. All areas considered. Looking for a new adventure and lifestyle.
---
I am Looking for a boat to rent:-
31/10/21
David 07871332530
I'm looking for a boat house in York to rent long turm please contact me anytime.

---
I am Looking for a boat to rent:-
31/10/21
elvis199999@hotmail.com
I'm looking for a boat , very cheap to rent for few months or longer , I have a little dog that might come stay with me for a day once in a while or not
---
Are you Looking for Boats available to rent?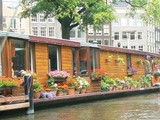 Why not visit our sister sites?

The boatshare.co.uk web site is the leading web site in England for selling shares in private and managed narrow boats in the UK and also Barges based in France.

Our boatsell.co.uk web site is there to help you save money on advertsing your boat for sale in other places. Go there to see how it all works for just £20 for 12 months.